Brazil's federal police on Tuesday found a trove of money stashed in an apartment allegedly used by one of President Michel Temer's former cabinet members, in the largest single cash seizure in the country's history.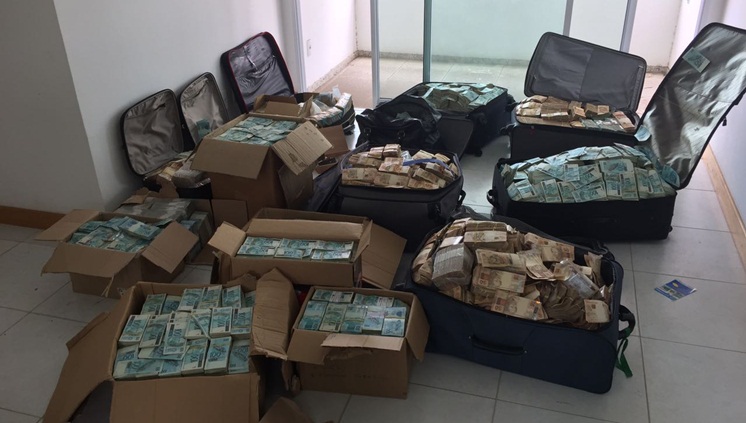 A photograph provided by the police as part of its operation called "Lost Treasure" showed suitcases and cardboard boxes overflowing with 100-real and 50-real banknotes, Brazil's two largest currency denominations. By early evening, police were still counting the bills and the tally had already surpassed 33 million reais ($10.6 million), according to the press office of the federal police in Brasilia.
The police said that the apartment in Salvador, capital of the state of Bahia, was supposedly used by Geddel Vieira Lima, an ally of President Temer and formerly his top congressional liaison. Vieira Lima resigned last year amid allegations of influence trafficking. Vieira Lima's lawyer did not immediately respond to calls and messages seeking comment. 
Tuesday's bust comes just weeks after lawmakers voted against putting Temer on trial to face corruption allegations, which allowed his government to return attention to its economic reform agenda. If Temer hopes to succeed, he will need to navigate further tempests including a second criminal charge expected in coming weeks.
Vieira Lima was arrested in July on suspicion he tried to obstruct investigations into the diversion of funds from a state bank, and has since been under house arrest. Earlier Tuesday, federal police also searched the home and questioned the head of Brazil's Olympic Committee in connection to allegations of bribes paid to help secure 2016 hosting rights.
The police press office said counting will continue into the night.
Source: http://www.bloomberg.com/