French President Francois Hollandes hairdresser is paid a gross salary by the state of 9,895 euros, or $10,958, a month.
Just a third less than Hollandes own salary, it is more than the gross monthly wage of a European Parliament member, which stands at about 8,213 euros, excluding expenses. The salary paid to the Socialist presidents coiffeur at the Elysee presidential palace was confirmed by the government after satirical magazine Canard Enchaine published details of the terms, including an image of his contract.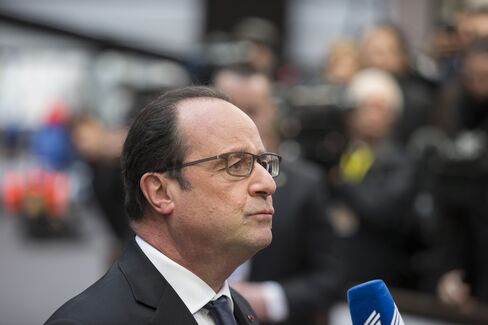 Everyone needs their hair done, no? Stephane Le Foll, the government spokesman, said after the weekly cabinet meeting at the Elysee Palace Wednesday in Paris. I can understand peoples questions, I can understand their judgments. Hes not just anybody, thats all.
The hairdresser issue sits at odds with Hollandes campaign promise in 2012 that hed be a normal head of state in contrast with his predecessor Nicolas Sarkozy, who earned the label of the bling-bling president for his Ray-Ban sunglasses and fancy vacations. It also comes at a time when Hollande is seeking to push through a bill that would shrink workers benefits and making firings easier.
On Call
Hollande has only just been picking up a little support in the polls after being Frances most unpopular president in history. He will face re-election next year if he chooses to seek a second term.
Revelations about his hairdresser come two years after one of his closest aides, Aquilino Morelle, was forced to resign amid allegations of a conflict of interest and also because he reportedly used his Elysee office, overlooking the palaces lawn, to have a shoe-shiner come in to brush his expensive leather shoes.
The hairdresser, whose contract requires him to be on call at all times, is being paid a salary thats comparable to that of some of Hollandes cabinet advisers. The president himself has a gross salary of 14,910 euros per month, excluding bonuses and perks.
Read more: http://www.bloomberg.com/news/articles/2016-07-13/hollande-coiffeur-paid-10-958-a-month-by-the-french-state