Japans government made an official demand for vessels from China that are surrounding a group of disputed islands in the East China Sea to leave and not return, saying their presence could cause escalated tensions between the two nations.
The waters surrounding the islands contained six Chinese Coast Guard ships and about 230 Chinese fishing vessels as of about 8:05 a.m. Tokyo time, Japans Ministry of Foreign Affairs said in an e-mailed statement Saturday. The government made the demand to the Chinese embassy in Tokyo, according to the statement.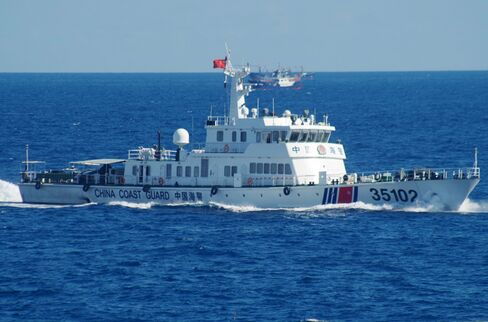 China is taking measures to manage the situation and strongly hopes that Japan treats the matter calmly and doesnt take actions that may intensify or complicate the situation, Hua Chunying, a spokeswoman for Chinas Ministry of Foreign Affairs, said in a statement posted on its website on Saturday.
China regularly sends Coast Guard vessels into Japanese-administered waters around the disputed islands, also known as Senkaku in Japanese and Diaoyu in Chinese.
Source: http://www.bloomberg.com/