The leaders of France and India pledged to work together to cut carbon emissions, re-affirming their commitments to the Paris accord following President Donald Trump's decision to withdraw the U.S. from the landmark climate pact.
"In the fight for our planet, we plan to work side-by-side," French President Emmanuel Macron said on Saturday after a meeting in Paris with Indian Prime Minister Narendra Modi.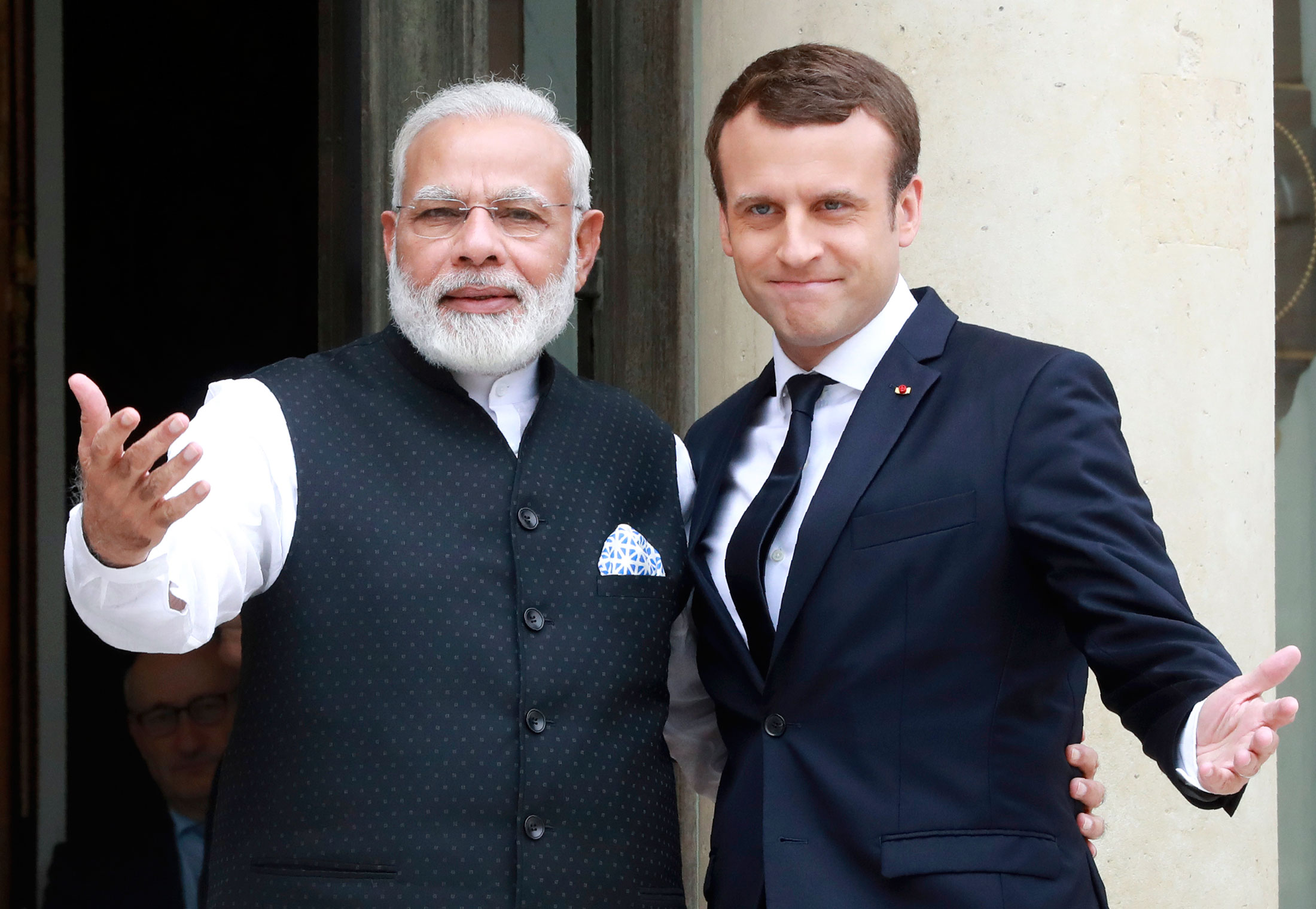 While neither leader mentioned Trump by name, both stressed their commitment to the Paris accord which the U.S. president vilified Thursday as being harmful to the American economy. "We have a common responsibility to protect our mother planet," Modi said.
"We are fully engaged on the political, economic and environmental front," Modi said. "We are committed to the Paris accord and will continue with the Paris accord, and we will go beyond the Paris accord."
France is the 17th largest carbon emitter and India is No. 3, according to the European Union. As a whole, the EU would be the third largest, behind the U.S., pushing India to fourth.
Macron said he'd accepted an invitation from Modi to visit India later this year to attend a meeting to promote solar energy.
The two men also pledged to fight terrorism, and to cooperate on energy, transport, industrial and educational projects. After their joint declaration, they went together to a memorial to commemorate Indian soldiers who fought in France in World War I.
Source: http://www.bloomberg.com/