Japanese consumers are raiding discount stores for everything from cheap shampoo to furniture. When it comes to automobiles, its the Rolls-Royces and BMWs that are moving off the dealer lots.
Luxury imported cars costing 10 million yen ($96,500) or more surged 19 percent in the first nine months to 13,605 units, reaching the highest proportion of imports in a decade. At the other end of the spectrum, deliveries of minicars such as the Nissan Dayz, which starts at about $11,000, have slumped 11 percent to 1.3 million units.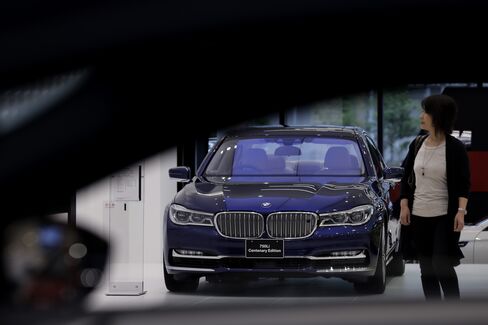 Premium carmakers including BMW AG and Rolls-Royce Motor Cars Ltd. are wagering the gains at the top end will continue by adding dealerships with flashy new showrooms. Luxury sales represent a tiny pocket of strength for Japans auto industry, which has grappled with a prolonged slide in interest among younger consumers in owning cars. With kei cars accounting for about one in three automobiles sold in the country, weak demand has meant industry sales are on track to shrink for a second straight year.
Theres wealth in the market, Peter Kronschnabl, chief executive officer of BMWs Japan unit, said in an interview. The typical customers for cars over 10 million is a self-employed person and they are the backbone of the Japanese economy. Theres still a decent number of these businesses which are doing well.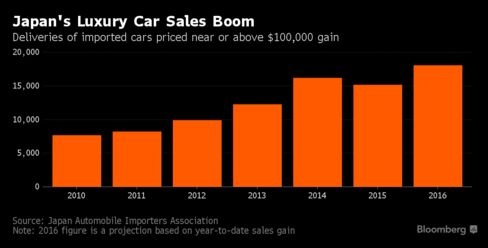 BMW, which has nearly tripled sales of its 7-Series sedan in Japan this year, said dealers will spend about 400 million euros ($444 million) updating facilities through 2020. The German carmaker opened one of its largest flagship stores in Tokyo this year.
Rolls-Royce has added two new dealerships this year and plans to open one next year, doubling its number of outlets in Japan, according to CEO Torsten Mueller-Oetvoes. Deliveries have jumped 30 percent this year, driven by the new 37 million-yen Dawn coupe.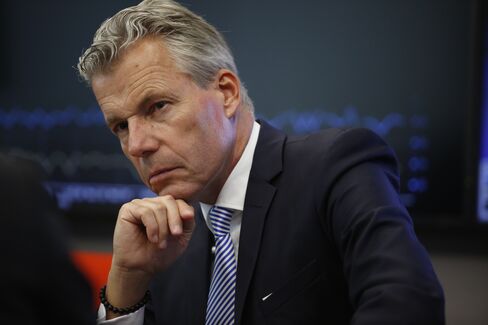 Weve put the additional dealer partners on stream because weve seen the potential, Mueller-Oetvoes said in an interview in Tokyo. Theres quite some wealth in this country and for that reason we see a lot of potential customers for Rolls-Royce.
For Hideo Kumano, chief economist at Dai-ichi Life Research Institute, the trend is baffling and difficult to explain. His best guesses at what might might be driving the gains: baby boomers reaching their 70s may be buying a set of wheels they long desired, or newly rich from backing tech startups.
Thats quite a unique bright spot in Japans consumption, Kumano said.
Hirofumi Shiraki, a 60-year-old owner of a machinery company in western Japans Mie prefecture, may be representative of the sort of buyer thats been driving premium car sales. While eyeing an i8 plug-in sports car at BMWs new showroom in Tokyos Odaiba district, Shiraki said hes budgeting about 10 million yen for a new car to add to his Audi and Lexus.
Design matters most to me, said Shiraki, who added that his business was doing well. I may just drive off the dealer today if I found the model I like.
By contrast, deliveries of kei cars, with engines no bigger than 0.66 liters, may drop by about 8 percent this year, according to a forecast by the Japan Automobile Manufacturers Association. The optimism behind the groups initial projection for an 8.7 percent gain soon evaporated after Prime Minister Shinzo Abe postponed an increase in the sales tax to 2019, which was expected to have encouraged consumers to buy new vehicles.
Consumption by the mass market remains weak, while rich people on top of the pyramid continue to be rich, said Zhou Jincheng, a Nagoya-based analyst at automotive market researcher Fourin Inc. When you buy a car at 1 million yen, price is a key factor and every yen counts. When you are rich enough to buy a 10 million-yen car, price probably isnt the first thing you consider.
Source: http://www.bloomberg.com/